50th Reunion Greetings
Post a Greeting to the THS Class of '69 50th Reunion!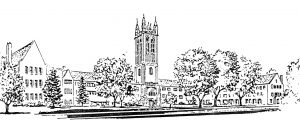 Classmates -- having nostalgic thoughts about your years at Topeka High? Wanting to reach out to some classmates to touch base? Can't come to the reunion but want to send your greetings?
Post a message here! Whether or not you plan to attend any or all of our 50th Reunion weekend events, feel free to add a brief paragraph, or just a sentence or two, in anticipation of the big event. We're expecting a great turnout, and it can be made even better with your participation in our Reunion Message Forum.
Click on the Post Response button below.