In Memory
Floyd W. Kinney VIEW PROFILE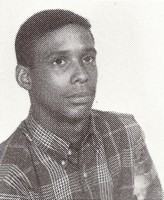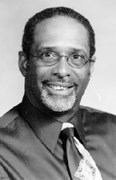 Floyd Walter Kinney Jr., 62, transitioned from his earthly home to his heavenly home on Wednesday, October 9, 2013. Floyd was born on April 25, 1951, in Topeka, Kansas, the son of the late Floyd Sr. and Clara Ada (Johnson) Kinney. He attended Topeka High School and graduated from Hayden High School. After high school, he completed computer training at Kaw Area Technical School. He served his country through military active duty in the Navy and Navy Reserve from 1971 1973. Later, he completed an Associates of Arts and Bachelor s of Arts degree in Computer Science from Washburn University, and Master of Science in Management degree from Baker University. He was a member of Calvary Baptist Church and loved his church family. He loved people and did not meet a stranger. He was outgoing, caring, enjoyed playing golf with his friends, officiating high school basketball, hunting, and took pride in his home and family. Floyd is survived by his wife, Linda, daughter Tina Nicole Kinney, Crowley, Texas, son Ryan Walter Kinney, Kansas City, Kansas and grandson, Marquis Martin, Tulsa, Oklahoma. He was preceded in death by his parents and grandparents, Frank Walter and Minnie Kinney and Bernard and Rena Johnson. Funeral services will be Tuesday, October 15, 2013, 11:00am at Mount Carmel Missionary Baptist Church, 610 Lime Street. Visitation will be from 4:00 - 8:00 p.m. on Monday, October 14, 2013 at Bowser Johnson Funeral Chapel, 723 SW 6th Street. The family will greet friends from 6:00 - 8:00 p.m. Memorial contributions may be made to Calvary Baptist Church, 433 SW Harrison, Topeka, Kansas 66603. Please visit www.bowserjohnsonfuneralchapel.com to view the full obituary.
Published in Topeka Capital-Journal on Oct. 13, 2013
https://www.legacy.com/obituaries/cjonline/obituary.aspx?n=floyd-kinney&pid=167530955&fhid=14305
Click here to see Floyd W.'s last Profile entry.