50th Reunion Greetings
Post a Greeting to the THS Class of '69 50th Reunion!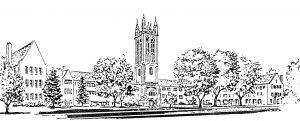 Classmates -- having nostalgic thoughts about your years at Topeka High? Wanting to reach out to some classmates to touch base? Can't come to the reunion but want to send your greetings?
Post a message here! Whether or not you plan to attend any or all of our 50th Reunion weekend events, feel free to add a brief paragraph, or just a sentence or two, in anticipation of the big event. We're expecting a great turnout, and it can be made even better with your participation in our Reunion Message Forum.
Click on the Post Response button below.
| | | |
| --- | --- | --- |
| | | |
09/14/19 03:11 PM
#1

GOOD DAY FELLOW CLASS OF 69 TROJANS

Yes I open by saying MAY JESUS BLESS OUR REUNION AND GIVE ALLOF THOSE WHO WERE ABLE TO COME TO THE REUNION TRAVELING GRACE TO RETURN HOME SAFELY.

YES IT IS I Reverend Barry Hollie, Licensed Clergy in Arizona with first institution Baptist church in Phoenix, Az. I invite All of YOU to come visit and attend services at our church located at 1141 E. Jefferson. The Senior Pastor Warren Stewart Sr. has been with this church 43 years and is also from the Great state of Kansas and will also be Celebrating his 50 year high school reunion this year…..

WELL….

CONGRADULATIONS WE MADE IT ….. 50 YEARS SINCE OUR GRADUATION.

IT IS WITH A SADDEN HEART THAT I HAVE TO REPORT THAT I WILL NOT BE ABLE TO ATTEND OUR FIFTY YEAR CLASS REUNION.

OVER THE YEARS 3 TIMES I WON THE GREATEST DISTANCE TRAVELED TO COME TO THE REUNION: I CAME FROM AFRICA, PHIIPPINES AND EUROPE.

IT IS REALLY A DRAG THAT I MISS THIS ONE, THE BIG ONE, THAT WE HAVE ALL LOOKED FORWARD TO OVER THE YEARS AND I AM NOW IN THE STATES IN AZ.

I HAVE SOME HEALTH ISSUES THAT HAVE MADE ME SLOW DOWN SINCE THANKSGIVING LAST YEAR…. HIGH BLOOD PRESSURE. BUT I AM GOING TO BE OK SOMEDAY SOON…. IF YOU PRAY, I ASK YOU TO ADD ME TO YOUR HEALING PRAYER LIST…. THANK YOU.

OTHER THAN MY CURRENT HEALTH CONDITION, LIFE HAS BEEN INTERESTING AND FUN..

LOOKING AT THE MEMORY LIST ON THE WEBSITE, OUR LIVING GROUP IS IN THE MAJORITY.

I'M STILL WORKING BECAUSE I LOVE WHAT I DO. BOTH MY PARENTS DIED A FEW YEARS AGO, MY CHIILDREN ARE GROWN AND MY 2 EXWIVES ARE STILL AT LEAST FRIENDLY.

I'VE BEEN BLESSED TO FORM A NON-PROFIT COMPANY THAT WORKS WITH YOUTH MENTORING AND EDUCATION, AGRICULTURE AND WASTE TO ENERGY MANAGEMENT. I WILL FORWARD INFO WHEN OUR WEBSITE IS COMPLETED.

I AM LOOKING FORWARD TO TRAVELING AND LECTURING ON ENERGY AND HEALTH NEXT YEAR.

I AM ALSO A LICENSED REVERAND IN AZ AND HOPE TO BE ORDAINED NEXT YEAR..

SO ENJOY THE PARTY/REUNION

MEMORIES:

SEVENTH GRADE HOMEROOM: MR QUITARIS (FOOTBALL COACH AT BOSWELL JR. HIGH.GENIE GODFREY SAT BEHIND ME IN HOMEROOM. I TOLD HER A DREAM I HAD ABOUT A PLACE I LATER CALLED "THE GARDEN". It was much like the communes that the hippies developed later in 60-70's but the dream became a desire for me to develop in my life. The knowledge about growing healthy/organic foods, solar lighting, earth homes, bio-fuels,… things that did and are happening today. The whole point was to make this earth a better place to live.

MY MOTTO FROM 4TH GRADE WHEN I RAN FOR MY FIRST SCHOOL STUDENT GOVERNMENT POSITION (SHELDON ELEMENTARY SCHOOL) WAS: DO WHAT IS RIGHT BECAUSE IT IS THE RIGHT THING TO DO.

I GOT OFF TRACK IN THE 70'S FOR A MOMENT BUT BY WHAT I KNOW NOW IT WAS GODS GRACE, MY STRONG SPIRITUAL FOUNDATION I GOT AS A CHILD AND A LOT OF PRAYER THAT SAVED ME.

THANKS FOR THE MEMORIES THS CLASS OF 1969. MY JUNIOR YEAR AT THS WHEN I WAS ELECTED SENIOR CLASS PRESIDENT AND WENT TO BOYS STATE AND WAS ELECTED LT. GOV. AND BRUCE HONEYMAN TOLD ME ABOUT BOYS NATION AND I WAS ELECTED TO GO TO BOYS NATION (2 BOYS PER STATE ATTENDED IN WASHINGTON DC THE SUMMER OF 1969) AND BECAME SEC OF STATE AT BOYS NATION STARTED A DIFFERENT PERSPECTIVE OF LIFE FOR ME..

SPECIAL HELLO'S TO VICKY BRYANT went to church IN HOUSTON, JENITH& JIM PARIS HOOVER, GENIE GODFREY, DIANE TICEHURST, CHRIS A, HARVENA BRADLEY, STEVEN DRYER HELPED ME SEVERALTIMES WHEN I NEEDED A BAND TO PLAY A GIG, STAN HAZELLET my mom giving him rides to Boswell, BRUCE HONEYMAN me picking him up in the middle of Kansas on I-70 in a dust storm, MARK MCHENRY, BILLY MOORE, RICK FRIEDSTROM, MARK MOREHOUSE, TOM T. (TURGOFNICK(sp), TOM LANG, ANGIE MANN, All the Cheerleaders, All the members in the choir, All the members in the Band/Orchestra, All the members of the Tennis Team (Hello David B MANY YEARS WE PLAYED EACHOTHER BEFORE HIGH SCHOOL), TEACHER'S: MR. HOAD, MR. FLY, MR. NICKLIN, MR. VANCE WILLIAMS, MARK PERNEY (WENT TO SCHOOL TOGETHER FROM 1-12 GRADE, GOT ME INTO PLAYING THE TRUMPET), SKIP HAROLD SLAIS, I ALSO THANK THE CLASSES OF 1967, 1968,1970, 1971… ANY AND ALL THE CLASS MATES OF 1969. THANK YOU AND GOD CONTINUE TO BLESS YOU..

UNTIL

SNGW (MEANS STAY IN GODS WORD)

REV. BARRY M. HOLLIE

1969 SENIOR CLASS PRESIDENT

A THOUGHT: LETS HAVE REUNION'S EVERY 5 YEARS !!!! WHAT YOU GUYS THINK ??? LET ME KNOW.
09/15/19 08:52 AM
#2

We're missing you this weekend, Barry. Take care of yourself and keep in touch!
09/17/19 12:01 AM
#3

Thanks for your warm and gracious response. Many of us missed seeing you as did I. I will be praying for you and for good health. Hope to see you in the future years.
09/17/19 11:07 AM
#4

SO great to read of your travels and your new settling place, Barry! And if i am ever in Phonix, you can bet I will try to get to a church meeting at your place (although, i may need some lessons in how to speak Baptist ) .
09/18/19 10:59 AM
#5

Thomas (Tom) Taylor (Targownik)

Barrie- We missed you at the 50th. It was a fun gathering full of old memories and a lot of grey haired geezers - but it was good to see them all and swap stories. The old school looks better than ever - which is more than I can say for myelf, but I am hanging in there. I don't know how you remembered the exact spelling of my old last name - that is amazing! I changed my last name 23 years ago just before my son was to be born (just swapped my middle name with my last name). I hope you.are on the mend and will be able to travel again soon. Maybe see you again at the 55th, God willin' and the blood pressure don't rise. Take care of yourself and keep doin good work. best regards, Tom T. Taylor
09/20/19 10:29 PM
#6

Hey Barry! Sorry that you couldn't join us for our 50 Year Reunion...it was lovely to see so many friends and acquaintances from these past many years. Some who had never come to a reunion before said they enjoyed it more than they ever thought they would--and wish they'd have come to one sooner. Those are the folks who have always motivated me to keep trying to locate and encourge to come to our reunions...

It was so nice to hear from and about you, Barry, and particularly good to know you're doing something that obviously gives you a great deal of joy. Keep taking care of yourself and hopefully we'll continue to have reunions every five years...and we'll all be there to enjoy them. 8-)