Class Donation to THSHS
Summer Greetings, fellow THS Class of 1969 classmates!
The planning group for our upcoming FIFTY-Year Reunion is pleased to announce the intentions for our Class donation this year. In conjunction with the THS 150th Anniversary Celebration in 2021, our class will provide funds to refurbish up to five chairs from the student cafeteria, as described below in an email from the THS Historical Society.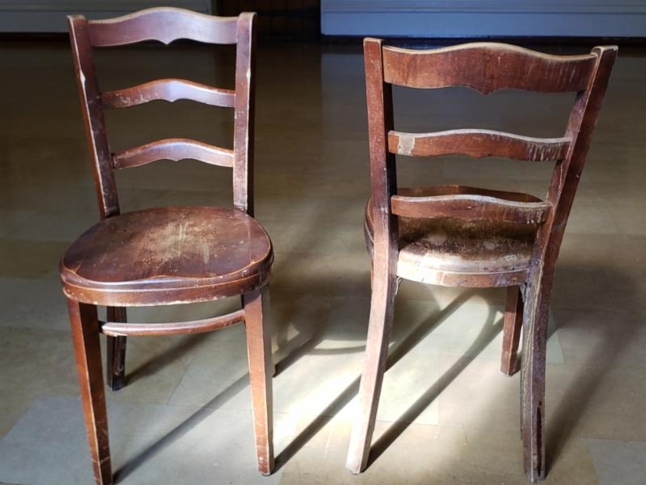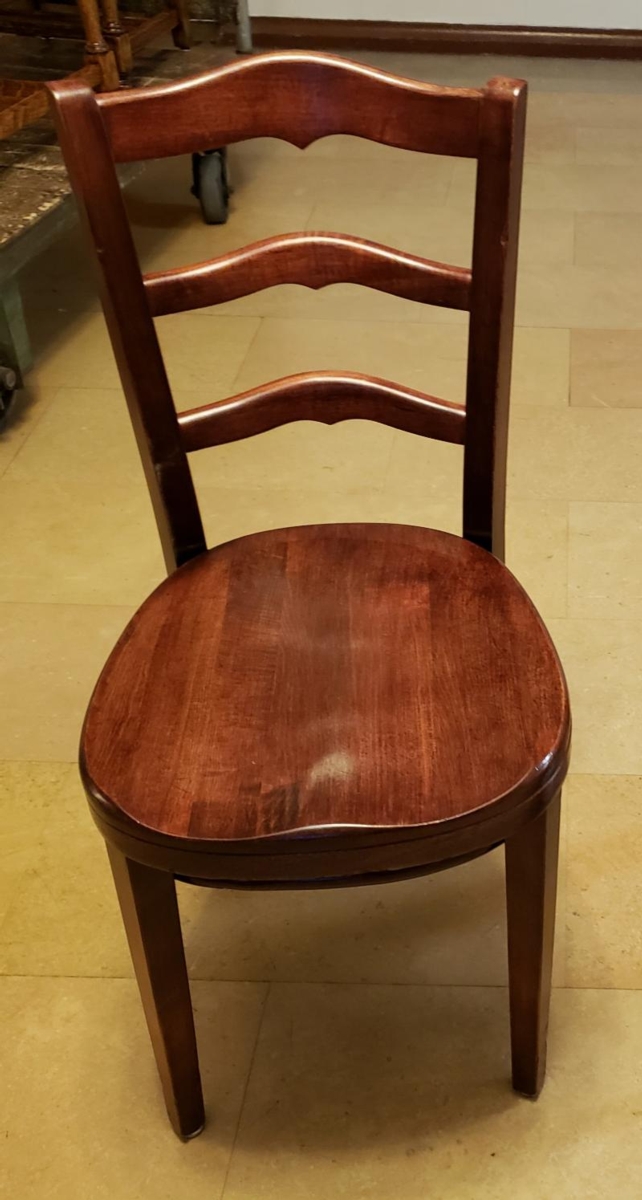 Do you remember sitting on these chairs in the Student Cafeteria?
These chairs and oak tables filled the Student Cafeteria until the late 1970s. Today fifty of these original chairs are used in the Teachers Cafeteria. As you can see from the side by side chairs, they are in need of repair and refinishing. The chair on the right has received TLC from master carpenter and 1967 graduate, Dave Clark. Dave has given us a great deal on the remaining chairs:
Repair and refinishing: One chair with sponsor nameplate - $200
The chairs will continue to be used in the Teachers Cafeteria, where many people gather for luncheons and events, so they will be seen and used regularly. The sponsor nameplate will indicate "Class of 1969."
As you are registering for the Reunion, please consider making a contribution to this collective Class Donation to the THS Historical Society. A special field is provided for this purpose. If you can't attend but would like to support our efforts, this would be an ideal opportunity. Any amount is welcome and appreciated!
Questions? Contact Ruth Burgat Akins, 785-273-0433, rakins3@cox.net, or Jenith Paris Hoover, 785-230-3135, robnjeni51@gmail.com.
Thank you for your assistance in preparing for our 50-year reunion as well as the Topeka High Sesquicentennial Celebration! We look forward to seeing you in September!