Topeka

High School




Class Of 1969
Hey there, fellow Trojans of the
Class of 1969!
Are you wondering about the possibility of a 55th-year reunion in 2024? Some classmates have contacted members of the planning group about just that. Sooooo, we got together on February 28 to explore and discuss how we might be able to put those plans in motion.
At this time there are no firm commitments; however, we are looking at Fall of 2024. Details will be forthcoming as they are confirmed. We can't guarantee the exact date or location, but try to keep the weekend of September 21st open in your schedule.
---
---

RECENT DEVELOPMENTS ON OUR WEBSITE
New Photo Galleries for Post-50th Reunions and Get-Togethers! Click on the "Post-50th Reunions & Gatherings" link on the left Menu column.

Addition of the number of Deceased classmates in "WHERE WE LIVE" Homepage section. See the bottom line under the list of states where we reside. This will take you to our "In Memory" page, listing all (that we know of) who have passed.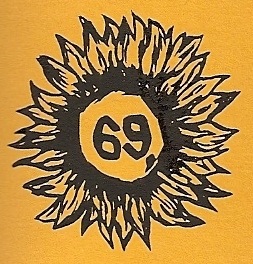 ---
---

Remember, this website is all ours to help us get & stay in touch, catch up on each other's lives (by sharing photos and information), and enjoy many other cool features. You can create your Profile and add photos, then IM and chat with other registered classmates, submit class and reunion photos or reminiscences, and manage your notifications. Then spread the word to other members of the Class of '69 and see how many Classmate Profiles we can get on our website! PLEASE MAKE SURE YOUR PROFILE IS UP-TO-DATE!
* * *
---
Fun Gallery Pages!
By popular demand, class photos from elementary school and junior high days! Click on Distant Memories on the menu on the left of the screen. Also, images of treasured items from back in the day! Click on the Memorabilia link on the menu. If you have similar photos or images you'd like to share with the class, email JPG images (preferred) or PDF files to Jenith (Paris) Hoover, robnjeni51@gmail.com.
Enjoy!
---

HELP US FIND OUR "MISSING" CLASSMATES! While we have a pretty good handle on most of our classmates' whereabouts and contact information, a number of them are still "missing" -- we do not have a valid mailing address (or phone number, or email) for them in our records. You may be able to help! Please click on the "Missing Classmates" link on the left menu (3rd link from the top) and look over those names. If you are in touch with any of these classmates, or know their current mailing address, phone number, or email, please contact Jenith Paris Hoover, 785-230-3135, robnjeni51@gmail.com or Mark Neis, 785-354-1471, mark.neis@neismichaux.com.