Topeka

High School




Class Of 1969
(Click on the "||" icon in the upper left corner of the player to stop/pause playing of the soundtrack. Click on the > arrow to resume play.)
---
THS Trojans from the Class of '69!
Click on area above to go directly to Reunion Schedule & Registration!
(You must be a member of our class website to register. Click on "Join Here" link at upper right, under the THS Tower... your email address is your username... enter password of your choice. For assistance, contact Jenith Paris Hoover, 785-230-3135 or robnjeni51@gmail.com)
---

Classmates, this is our BIGGIE! You want to be there! If you've never attended one of our class reunions, c'mon and see what a fun and enjoyable weekend it can be. If you've attended any or all of our past reunions, don't let this one slip by! As The Rolling Stones prophesied, "... this could be the last time..."!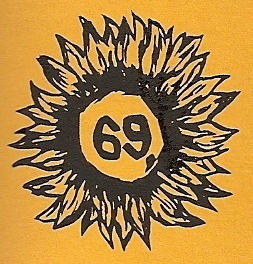 Want to see who's attending? Click here, then on the Classmate Profiles page click on the event (Welcome Meet & Greet, THS Get-Together, Main Event Party). A list of those who have signed up will appear below.
*NEWLY ADDED EVENT -- Sunday, September 15, 1-5 pm -- Sunday at Snyder's Cabin, Gage Park. See details on Reunion Schedule page. No charge, no sign-up required, just show up!

---
Post a Greeting to our 50th Reunion HERE!
---
Class Donation to THSHS and THS 150th Anniversary!
---
HELP US FIND OUR "MISSING" CLASSMATES! While we have a pretty good handle on most of our classmates' whereabouts and contact information, a number of them are currently "missing" -- we do not have a valid mailing address (or phone number, or email) for them in our records. You may be able to help! Please click on the "Missing Classmates" link on the left menu (5th link from the top) and look over those names. If you are in touch with any of these classmates, or know their current mailing address, phone number, or email, please contact Jenith Paris Hoover, 785-230-3135, robnjeni51@gmail.com or Mark Neis, 785-354-1471, mark.neis@neismichaux.com.
---

Remember, this website is all ours to help us get & stay in touch, catch up on each other's lives (by sharing photos and information), and enjoy many other cool features. You can create your Profile and add photos, then IM and chat with other registered classmates, submit class and reunion photos or reminiscences, and manage your notifications. Then spread the word to other members of the Class of '69 and see how many Classmate Profiles we can get on our website! PLEASE MAKE SURE YOUR PROFILE IS UP-TO-DATE!
* * *
---
Fun Gallery Pages!
Back by popular demand, class photos from elementary school and junior high days! Click on Distant Memories on the menu on the left of the screen. Also, images of treasured items from back in the day! Click on the Memorabilia link on the menu. If you have similar photos or images you'd like to share with the class, email JPG images (preferred) or PDF files to Jenith (Paris) Hoover, robnjeni51@gmail.com.
Enjoy!